I'M KIM KOREAN BBQ & SHABU SHABU
Featuring the favourites from the two Asian countries. guests at I'm Kim Korean BBQ & Shabu Shabu get to grill and wrap the tenderly marinated meat with lettuce (the Korean way), while savoring "Shabu Shabu" hotpot (the Japanese way).
I'm Kim KBBQ & Shabu Shabu boasts an extensive selection of Korean and Japanese cooked food such as sushi, tempura, tteokbokki, korean fried chicken and so on! Eat to your heart's content, as I'm Kim Korean BBQ & Shabu Shabu seeks to satisfy both the Korean and Japanese foodies / fans at an affordable price, making it a perfect dining spot for families, company gatherings and casual chill-outs with friends!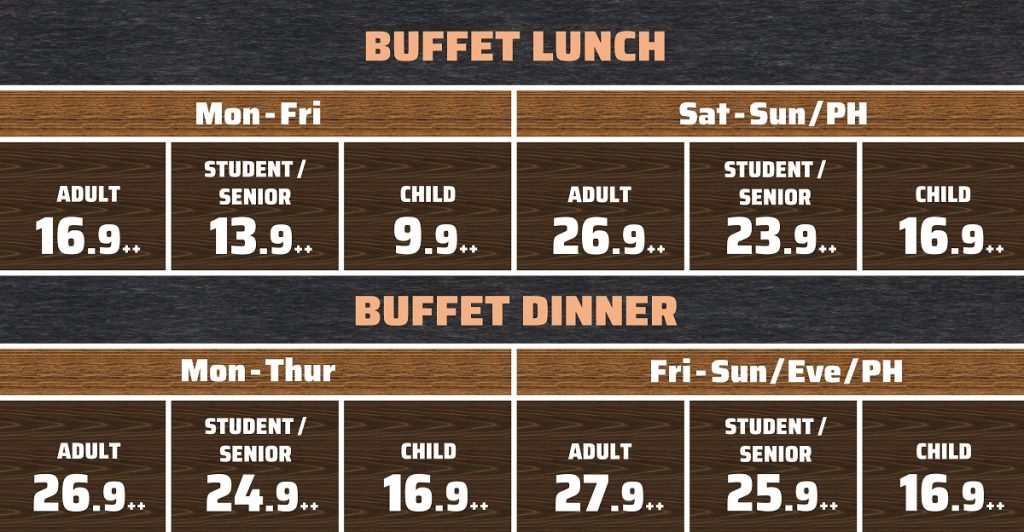 CHILD: 90-140cm Height / Below 90cm: Free!
STUDENT: Valid Student Pass must be presented
SENIOR CITIZEN (Aged 60 & above):
NRIC or Valid Senior Citizen Pass must be presented
DINING DURATION:
Weekday Lunch: 90 mins
Dinner & Weekend Lunch: 3 Pax & below: 90 mins, 4 Pax & above: 120 mins
BUY 2 GET 1 FREE ALCOHOLIC DRINKS!
Soju . Makkoli . Hite Beer

Only available at Grantral Mall (Clementi) outlet
Buy 2 Bottles of Alcoholic Drinks & Get 1 Bottle Free!
The Free Item has to be of lower value than the paid items.
For reservations with more than 20 pax, please call our restaurants at 62193473 (AMK Hub) or 62611936 (Grantral Mall – Clementi) directly.
Minimum 2 paying pax to dine.

Please be on time as we will only hold your table for 10mins. Thank you!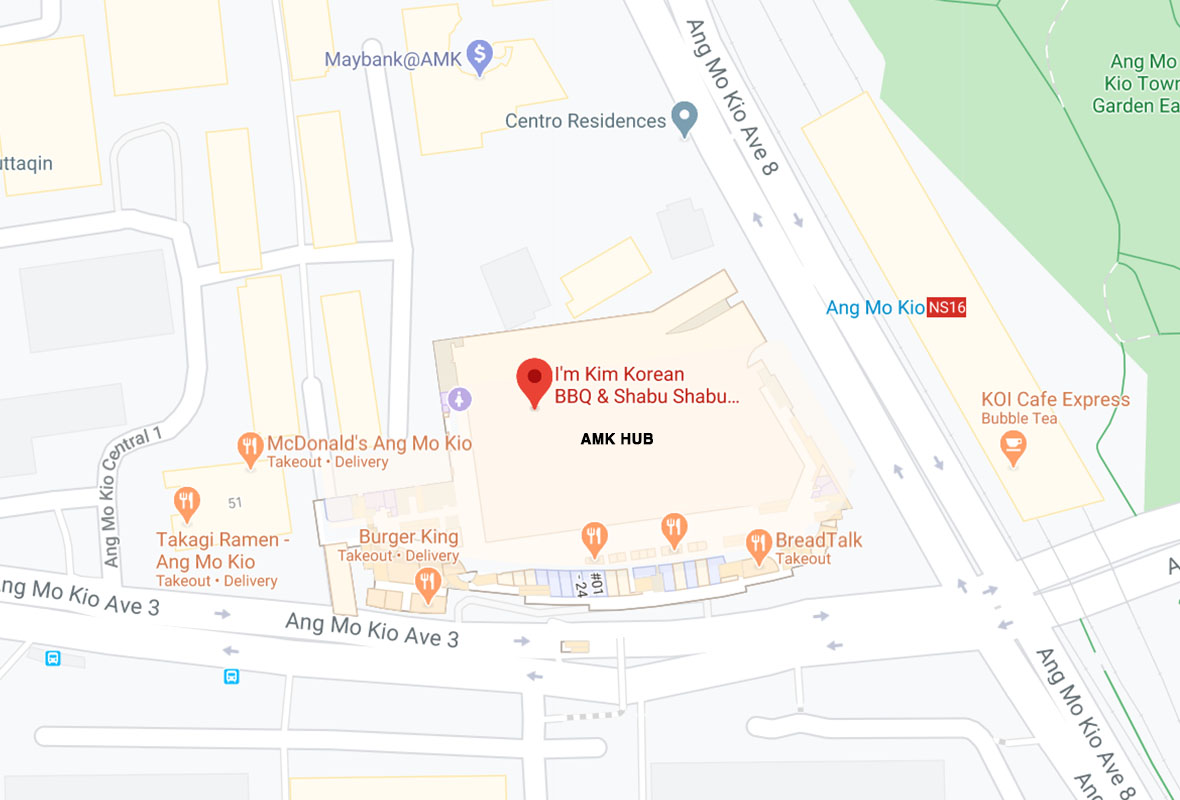 LOCATION: AMK Hub – 53 Ang Mo Kio Avenue 3 #04-04 Singapore 569933 
CONTACT: +65 62193473
NEAREST MRT: Ang Mo Kio (NS16)
OPERATING HOURS:
Weekday: 11.30am – 4.30pm, 5.30pm – 10.30pm 
Buffet Counter closes at 4.00pm & 10.00pm respectively
Weekend/PH: 11.30am – 3.30pm, 5.30pm – 10.30pm 
Buffet Counter closes at 3.00pm & 10.00pm respectively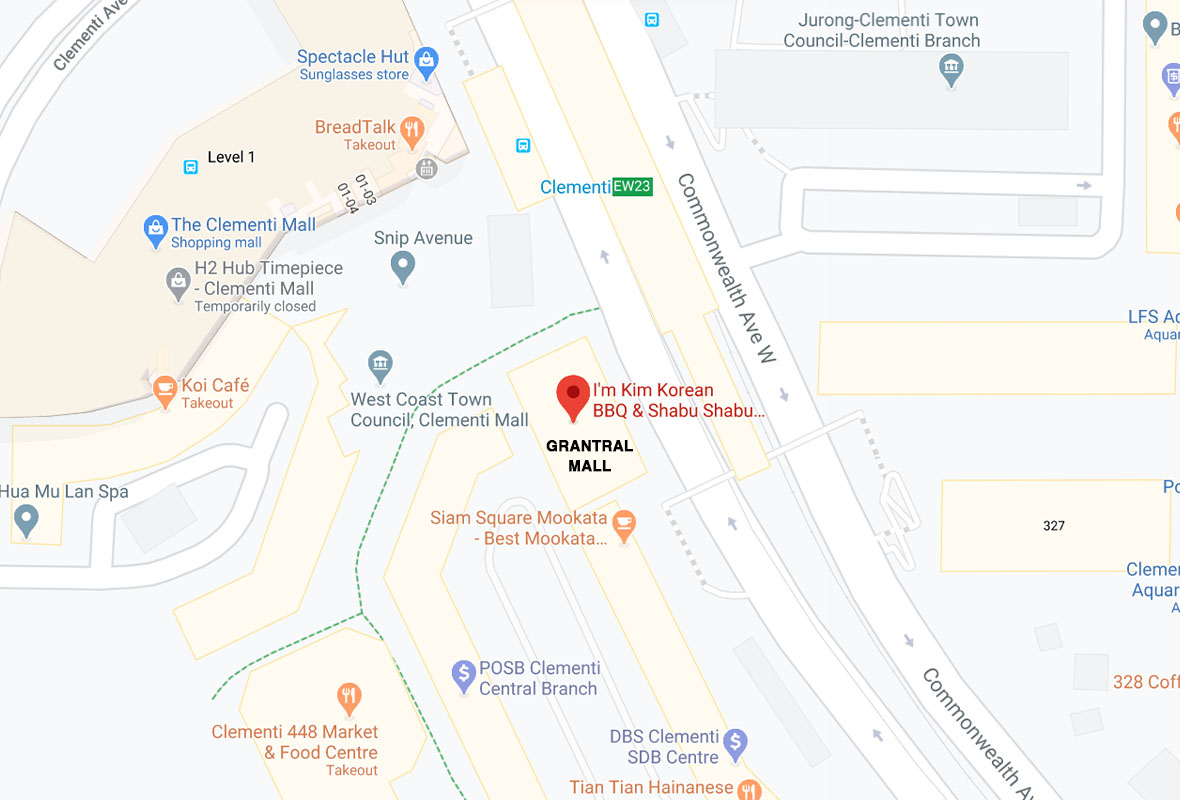 LOCATION: Grantral Mall – 3151 Commonwealth Ave West Singapore 129581
CONTACT: +65 62611936
NEAREST MRT: Clementi (EW23) – 2 mins walk from Exit A
HOW TO WALK TO GRANTRAL MALL FROM CLEMENTI MRT EXIT A: https://youtu.be/FE5pPI4gsRs
OPERATING HOURS:
Weekday: 11.30am – 4.30pm, 5.30pm – 10.30pm
Buffet Counter closes at 3.00pm & 10.00pm respectively
Weekend/PH: 11.30am – 3.30pm, 5.30pm – 10.30pm 
Buffet Counter closes at 3.00pm & 10.00pm respectively